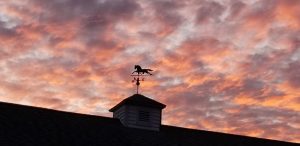 I hunt with a Samsung 8 android phone. My quarry a clandestine meeting with nature along a country road. I walk for health trying to keep in mind the goal of 10,000 steps a day for health and fitness. My usual course is on the road between my home and our family dairy farm, Mountain Dairy. Some days I cross through fields or circle the barns. Some days a quick there and back. Often, I walk there and ride home as my husband leaves milking or is off to check on something. I catch a few minutes time with him.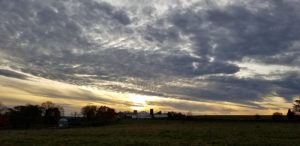 One would assume that a short walk over the same course would become boring but that is not the case. I am constantly on the alert for nature along the way. It might be a new bloom, an insect and very often it is the birds. A dairy farm is host to so many species. Even more birds travel through on annual migrations. The beckoning corn and hay fields and the grassy pastures lure birds to rest a spell.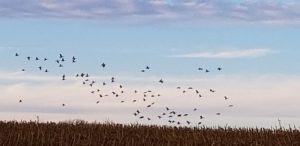 Today was special as the walk included viewing two Bald Eagles soaring over my home and horse pasture before dipping a wing and turning toward the expanse of the dairy farm. The sun streamed through their feathers and I was in awe. A cell phone camera may not be the best for this type photography but I was able to capture the moment and despite the blur when I consider the distance and speed it is amazing what I got.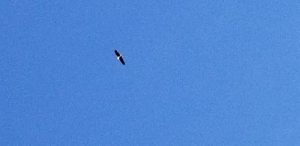 I stalked a Great Blue Heron fishing the verge of a pond. Closer and closer I crept trying to get close enough for a picture. My phone in hand I moved in measured micro steps. I used brush on the pond edge to obscure his view of me then stepped forth and snapped a couple images before he winged off to the pond in the next field.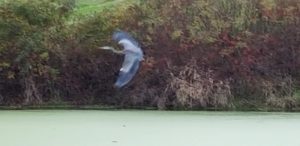 My late father, Herman Marshall was a professional photographer. His work covering the news and noteworthy for The Hartford Courant lasted 19 years. The stress and the balance toward more bad news than good drove him from that field of work. I remember when he loved photography. When there was the magic of the image captured. It's sad he lost the love because of gruesome murders and horrific nightmares of humanity. I wish he could walk with me now and take nature photos. This winter I want to look into my father's photo career, there are some good stories lurking in there. Some I know of, some can be unearthed, some are lost forever. Besides hunting nature I hunt for stories, especially family stories.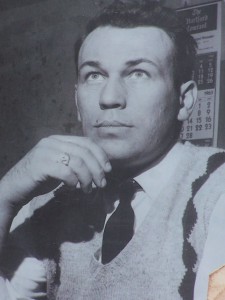 Summer and fall were wonderful walking days. I saw a tremendous variety of species. I reveled in sunsets and cloudy skies. I conversed with Chickadees and Red Tail hawks. I stopped to capture the progress of a Wooly-bear determined to cross the road. (I helped)
There were times my breath caught at the magic, such as the visit at my feet by this magnificent Red Spotted Purple butterfly. I used iNaturalist to document more than 400 species seen on my walks this year.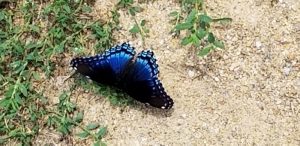 Winter is coming, I can feel it in the wind. The leaves are fast disappearing from the trees. Soon it will be a gray and windy cold walk. I wonder what will catch my eye on the cold winter days and what stories nature will show me. Time will tell.