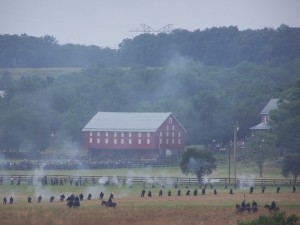 We talked a few blogs ago about Civil War history and reenactments and I just received email updates now available from one of the calendars, so I have included the link for you. There are listings from many different states so there just may be one near you. Seeing an encampment is a great way to get a feel for the times and immerse yourself in their story.
www.reenactmenthq.com/eventlist.apl
Those whose heart lies with the times of the Wild West let me clue in in on a great event. Cowboy Mounted Shooting is one of the fastest growing equine sports presently competing for the horse owners time. Riders old and new are flocking to the events and clinics and capturing a piece of our Western heritage. You can check
http://www.cowboymountedshooting.com/
for a National listing, or
http://www.ctrenegades.com/
and the
http://www.masixshooters.com/
for events in the Northeast. One coming right up is the Northeast Regional Cowboy Mounted Shooting Competition. This year it will be held at the pavilion at the
Tri
-County Fairgrounds in North Hampton Ma. The three day event will run Aug. 6-7-8, 2010 starting with a Friday night 3 stage ( pattern of shoot). Saturday will be 4 regular stages and a 2 stage rifle event and a civil war stage. Sunday begins with Cowboy Church and is followed by two stages of competition and the awards. Come out to the fairgrounds to see the 1880's go riding by and learn all the fast action lingo to go with their competition. The guns they carry are real but they fire blanks( provided by the competition) for the safety of everyone. You can find one of these competitions near you!
1820 your destination year? Then try a day or weekend at Old
Sturbridge
Village in
Sturbridge
Ma. for a trip through time.
www.osv.org
No vehicles allowed so unless
you
have a horse or oxen pulling it the vehicle won't be encountered on the streets of Old
Sturbridge
.
You
can walk the dirt road up past the school and potters barn to the farm and see the animals and down to the village smithy where they are shoeing oxen and making iron implements. On through the mills along the river , carding, grist and sawmill all in working order and when there's water they're running. The inn has delicious food and then stop over
to the
general store, candle make tin shop and more. There are gardens and interpreters all along the way and a horse drawn stagecoach to give you the sense you have gone so far back in time that mass transit is 6 of you in the coach.
One of the special event weekends at Old
Sturbridge
Village is a Redcoats and Rebel
encampment
weekend and there are craft and kid weekends, holidays to celebrate in period and more. They have a new program to sponsor a flag and when you do, it also sponsors an inner city child to visit for a day,
that's
a great 2 for 1 deal! They are not all 19
th
century though if you want to keep up they will be happy to meet you on
Face Book
.