From "The British are coming , the British are coming", to  "We the people", the time of the American Revolution spun a great many family stories. Some of the names, faces and characters are well known from our history lessons. Many are unknown and buried in  a couple of centuries of dust.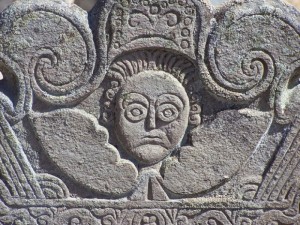 To unearth an ancient family story takes some time but is well worth the effort to release the long lost stories that relate us to the past and to the roots that so firmly fix us as a part of the American fabric of life.  Such a journey may begin in a genealogy website tracing a  known ancestor to find the unknown. Double checking dates, verifying facts, watching the movement and distribution of a family. These settlers of a new world were far more mobile than we imagine. The ships and rivers transferred people up and down the eastern coastline and along the interior rivers. Some families go all the way back to the Mayflower a notable lineage of perseverance. The Mayflower Society evaluates  genealogical trails to verify and qualify them for membership in the Mayflower Society. When I recently viewed the
   Mayflower II under restoration at the Dupont Preservation Shipyard in Mystic Seaport, Mystic CT.  I was surprised with her small size despite being fully out of the water and exposed!
http://www.mysticseaport.org/locations/shipyard/
I marveled at the bravery for so many to get on such a small ship for a daring journey. Desperate, crazy, dedicated, inspired, all came to mind when I viewed the ship. You can visit the shipyard and see her there under construction this spring 2015  and next winter -spring 2016. Other family stories may be held with the annals of the war, and the pensions given to soldiers, widows and orphans after our Nation became established. Here is a good place to start in the national Archives.
http://www.archives.gov/research/military/genealogy.html
A few families are lucky enough to have books available for the family story research. You can spend hours at the local library pouring over pages and pages of American History as documented by a long stream of historical authors since the war ended. A very recent addition to that list of books is by Mark Allen Baker, "Connecticut Families of the Revolution". The author will speak  at Norwich, CT.  Historical Society on Monday March 23 at 6 p.m. about his book, and have copies available. I plan to be there to see what he has to say about some of the ancestors I am researching.  
   Norwich was an epicenter for Revolutionary collaboration, much led by the Huntington Family. It is the niece of the Huntington Revolutionaries that I am following, and her husband. Ebenezer and Mehitable Story, yes their last name was Story! Mehitable Story was the daughter of Mehitable Huntington Webb, sister to Samuel and the other brother patriots. I am sure she was just as patriotic as any of the men in her family.You can read how I touched Ebenezer and Mehitable's lives in the blog post about Archaeology and Family Stories.
https://www.carolynstearnsstoryteller.com/archaeology-and-family-stories/
The Huntington family was as patriotic as they come. Samuel Huntington was President of the Continental Congress, two were Generals, Joshua was a major who declared Norwich would build a ship for the Revolutionary Navy, and so they did, the Ship Confederacy, a focus of my research.
Joshua Huntington home at Norwich (gold and red)
Samuel Huntington's home at Norwich (yellow)
Jabez Huntington's home at Norwich (red)
Joseph Huntington house Coventry (rear view)
The most important thing about family stories is to share them. Tell your children and grandchildren. Write a journal about researching them. Post a blog about your journey or just tell them. To know who we are, is to understand where we have come from. To teach young people to respect their elders, they need to have heard their stories!  To become interested in preserving our historical homes, items, and places we need to understand who was there and why, then get to know them a little. History taught through stories of lives is a more real and valuable view of the past. Through their story we will remember them and what they did. In the case of the Huntington stories, they helped us to live free!