Juggling 2 Projects
Here I am at the threshold of 2022. I find myself juggling to projects happily. I am feeling lucky that I can make bits of time each week to work on these two books. Let me tell you where I am at.
Mystic Girl is so close to being done! I am super excited to bring this book to publication. This has been a writing project that is close to my heart much like How Far is Safe? In Mystic Girl there is a little girl from Mystic Connecticut. She rides Morgan Horses at a friend's farm. She spends a great deal of time in the Mystic-Noank Library. While her mom works on a college degree she reads. The twist in this book is the introduction of the Viking gods Odin and Thor. They seek an emissary to tell their Norse Mythology to keep the gods alive. Twisted through this book are the characters of that mythology and of the modern world. This was such fun to write and even more fun to research.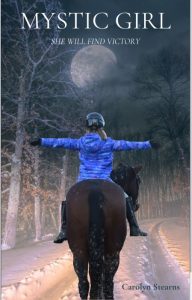 I am grateful that while in the development stage Mystic Seaport had an exhibition of Viking nautical and personal history. There on loan were incredible artifacts of this might people. I spent a long time going through the exhibits on repeated visits. Of course, I read much of these myths and other materials to reference my twisting the the tales through a current day story. Such a fun project!
I met with members of the Society of Children's Book Writers & Illustrators (SCBWI) at Mystic -Noank Library for a couple of years. What an architectural wonder!  I fell in love with the building an often arrived early or stayed late to do a little writing or meander the stacks. So much of those moments is interspersed in scenes of Mystic Girl.
Be on the watch of my social media channels for the announcement of the book launch. I am very close, so close I can almost feel it in my hands.
Project number 2
I have a picture book in the works as well. I can't wait to see my son read Stuart Studebaker to his little boy! This book is a story of hope and patience as an old truck awaits a wished-for restoration. The text has come through the draft process and will still need a few tweaks. The big piece to come is the decision to use photos or artwork in the interior of the book. A standard picture book is 32 pages. Not counting title and end pages I will need about 26-28 pages of text and images. I have a few photos of the truck that was the inspiration of this story. I can continue to photograph to complete parts of the book but not the end of the story. I lean toward art but have to decide how that will work and who will be interested in doing the Studebaker art pieces.  Either way I need the photos for reference.
I hope to see this project come out in the summer. I have learned books come in their own time. I can't control all the inputs and time frames to get the work done. It will happen when it is supposed to. You know I will celebrate with a book launch and event at that time.
Because of this time with back-to-back projects, I have planned a bi-monthly newsletter. If that is something you would like to receive just send me an email, text or comment here and I will include you.