Estate Sale Glimpse to the Past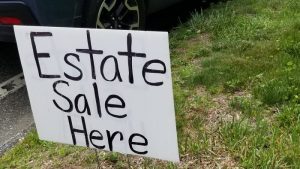 Saturday morning errands included getting gas. As I left the station there was a homemade sign for an estate sale in nearby Hampton CT. Why not go for a ride. I love the village of Hampton Connecticut. Parts of this town seem untouched by time. The Main street is dotted with historic home
We arrived at the house but saw all the cars along the road first. It was the biggest thing happening in town on this particular Saturday. Walking up the dirt drive way we passed the perfumed antique roses. I got the first glimpse of the house then. It was an oldy, but in sad disrepair. Age and neglect signs abound but also the clean lines of an 1840 era colonial. Restoration potential for this place is huge. The yard, outbuildings and house are full of a lifetime of collected items. We poke around but don't find our particular kind of treasure.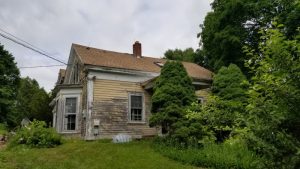 I went into the house and found why I was there. I immediately was whisked back in time to a kitchen in the book "How Far is Safe?" I am getting ready to publish summer of 2021. Here is a country kitchen like I imagine Grandma had at Bridge Farm I wrote about. The sink is what she would have had minus the fancy new faucet. Her pantry was huge and the shelves lined with canning jars.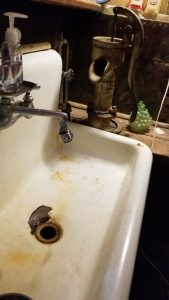 This was modern in its day! Imagine just pump a handle and get running water, no carrying a bucket from the well.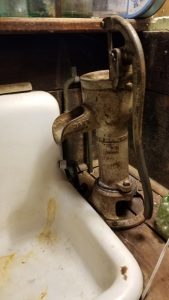 The house is for sale. It needs a lot of love and a massive restoration. It could be incredible one day. Much of the horsehair plaster is falling. Someone started to gut the old kitchen. New skylights were added at some point. Well if you have time and carpentry skills this is the place to invest them. You have a museum next door and a quaint town. There are several small outbuildings, one would make a great studio or office!  I'm not in the real estate promotion business but here is a place so like the farmhouse I imagined for my book. Funny how a weekend adventure takes me to the places of my book two weeks in a row! I would sure love to see it taken care of again.
If it has piqued your interest here is the real estate people to contact. It wasn't on their website yet (as of 6/12)