Summer was soooo boring for Jassper and Tabasco, just green grass ….
and more green grass. Jassper and Tabasco needed a DAYCATION! Their owner understood when they told him. After work one day they were loaded in the Corn Pro Trailer to go on a Daycation trip. How Excited Jassper and Tabasco were. They were guessing where they might go.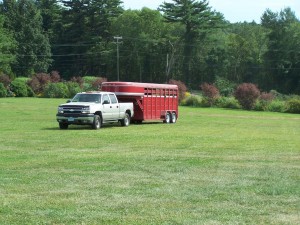 They passed a beautiful town green when they got off the highway. It had not been a long ride, what excitement could be in this quiet country town?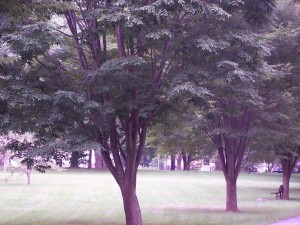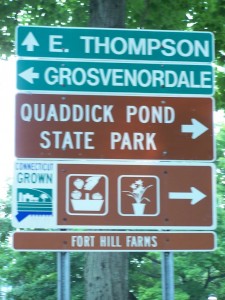 A sign showed them where they would turn and pointed the way to Ct. Grown at Fort Hill Farms
http://www.forthillfarms.com/
. Blue Hill donkeys at Fort Hill,
Jassper
and
Tabasco
hoped they had more than green grass.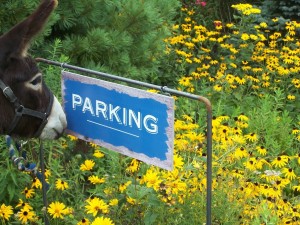 Tabasco
helped find a place to park their trailer.
They got tickets for the Corn Maze. They had never been in a corn maze before!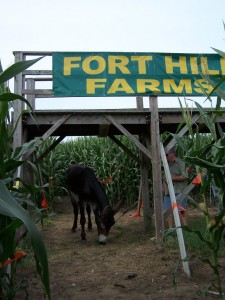 Jassper and Tabasco tried all the paths, up and down the hill and to the towers and had so much delicious fun!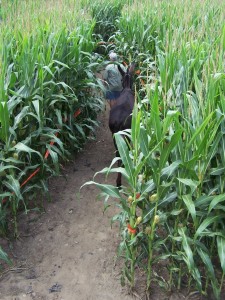 Winding through the g
reen
paths was fun, and relaxing and sometimes they even felt like running a little.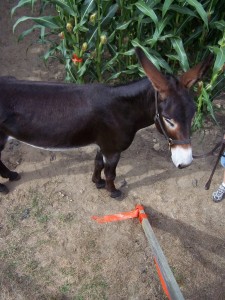 They found answers to the quiz and looked at the secret maps. At the end they looked at the big map again and saw all the places in the maze they had visited. They wished more friends had come to the maze with them.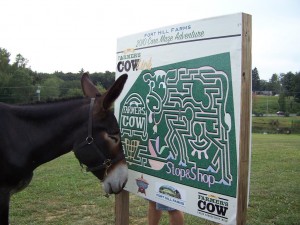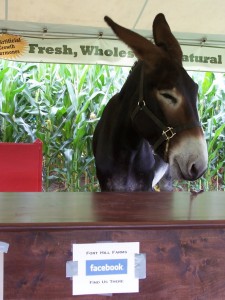 Back under the big tent they were told about the
coming on Sept 4, 2010 at 1 p.m. They asked if they could come too.
Of course the answer was
yes!
Jassper
and
Tabasco
would be
"All ears"
when listening to the stories at the A-MAZE-
ING
Story Slam. They could be really good listeners!
Jassper
whispered to
Tabasco
that they would look it up on the barn computer when they got home.
Tabasco
had to try to remember the site address.
www.A-MAZE-INGStorySlam.ning.com
After all the fun in the maze little Tabasco was sooo hungry he was happy to see a little grass. Jassper had a better idea. He had heard from a friend at the Farmers Cow about the new ice cream and he really wanted to try it!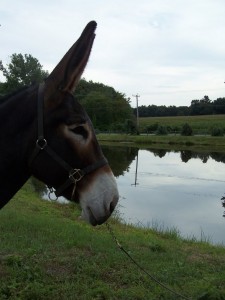 Jassper
looked near the fishing pond but it wasn't there.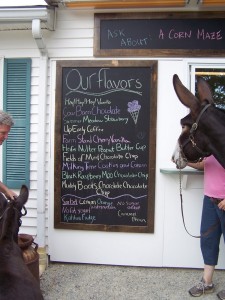 They found the Creamery and had a hard time choosing a flavor!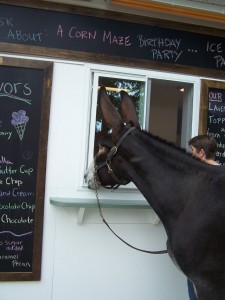 Other people were in line to place an order and
Jassper
got in line next.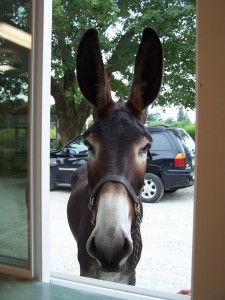 Finally it was his turn to order, Mint please! and make it all natural.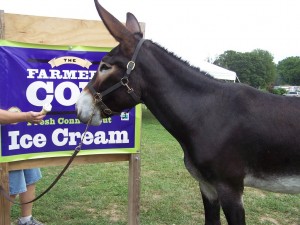 Jassper's
cone was so delicious!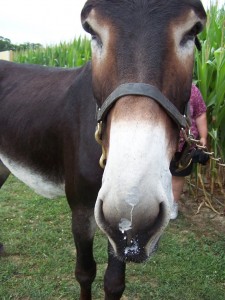 Got Ice Cream?
Now they will be counting the days until
Sept 4, 2010 when they can come back.
Will they be seeing
you
at the A-MAZE-
ING
Story Slam?
Jassper
may tell you a story about Scarlet the new baby donkey at Blue Hill, but he may be to busy trying a few more flavors.